Donate
Donate $7 USD or more and unlock bonus premium content on Overdrive.
1. Click the Donate Now button to pay through PayPal and donate to Overdrive.
2. Enter your donation amount.
3. Include your Discord and Email Address / Driver Name during payment so we know where to activate the bonuses.
Note: Premium content is subject to change and will evolve over time. All donations are final. No refunds. Donations, premium content, or custom license plates will not be compensated or refunded in the event of an account suspension or ban.
New donations are required for custom license plate requests as they are a separate feature from normal premium in-game content.
Updated on August 17th, 2023
New vehicles
Unlock new vehicles and content listed below...
Toilet Car ($15+ only)
Chevrolet Corvette "AI Cop Cross"
Chevrolet Corvette "AI Cop Undercover"
Chevrolet Corvette "AI Cop"
Dodge Charger "AI Cop Undercover"
Dodge Charger "AI Cop"
Dodge Charger SRT8 '12 "Cop"
Dodge Monaco 4DR "Cop"
Dump Truck "AI"
GTO "AI Cop Undercover"
GTO "AI Cop"
Muscle "AI Cop Undercover"
Muscle "AI Cop"
Pagani Zonda F Roadster "VIP"
Police Swat Van
Rhino "AI Cop Heavy"
Rhino "AI Cop Light"
Semi-Truck "AI"
Taxi "AI"
Cash Bonus + Car Slots + Custom License Plates
After donating, all of your active drivers connected to your email address will be granted a one time bonus per donation from one of the following categories. Each tier indicates which cash bonuses, car slots, and license plates you will receive for every donation.
$7 donation: $10,000,000 + 25 car slots
$15 donation: $25,000,000 + 50 car slots + 1 custom plate
$30 donation: $50,000,000 + 75 car slots + 2 custom plates
$50+ donation: $99,000,000 + 100 car slots + 4 custom plates
Please note players can only have a maximum of 600 car slots, regardless of donation amount.
New Effects
Unlock new vehicle particles and effects for use on ANY of your owned vehicles.
Valentine Particles
Snowflake Particles
St. Patrick Particles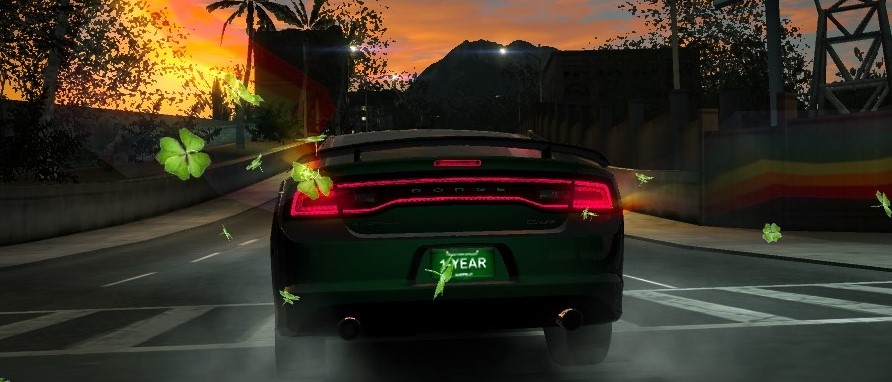 "Premium" Discord Role
For supporting Overdrive, you'll receive a new role on the Discord account you've donated with.
Custom License Plates
New donations of $15 or more earns you a custom license plate package, which will allow you to apply your custom plate to 5 vehicles of your choosing per plate. For example, if you purchase one custom plate, you can ask the plate to be added on 5 of your vehicles. If you purchase two custom plates, you can ask custom plate #1 to be added on 5 vehicles, and custom plate #2 to be added on 5 vehicles.
$15 donation: 1 custom license plate
$30 donation: 2 custom license plates
$50+ donation: 4 custom license plates
Because of the custom nature of the license plates, we have established custom plate rules. If your plate does not meet the following requirements, your plate will NOT be created until the requirements are met. We reserve the right to change these requirements or revoke plates which violate the rules. We also reserve the right to import license plates which meet the requirements in game at an appropriate time, which may not be "on demand" immediately after donation. Here are our current requirements:
One custom plate can be added onto 5 vehicles max of your choosing. Tell us which vehicles you want the plate added on after purchase. If you sell your vehicle with a custom plate, you lose the license plate.
Profanity is not allowed
10 characters max allowed
Font color choice must be visible on the white plate background
At this time, plate background color changes and custom graphics are not allowed
We reserve the right to modify these requirements at any time. These requirements apply to custom license plates on the date of donation and purchase